Available for
Advanced Macros (app for Zendesk Support)
Advanced Shortcuts (app for Zendesk Chat)
Question
How does the change of the Reply suggestions work in Pythia?
Answer
Pythia detects the language of the incoming ticket/chat automatically but allows the agents to change it manually if needed.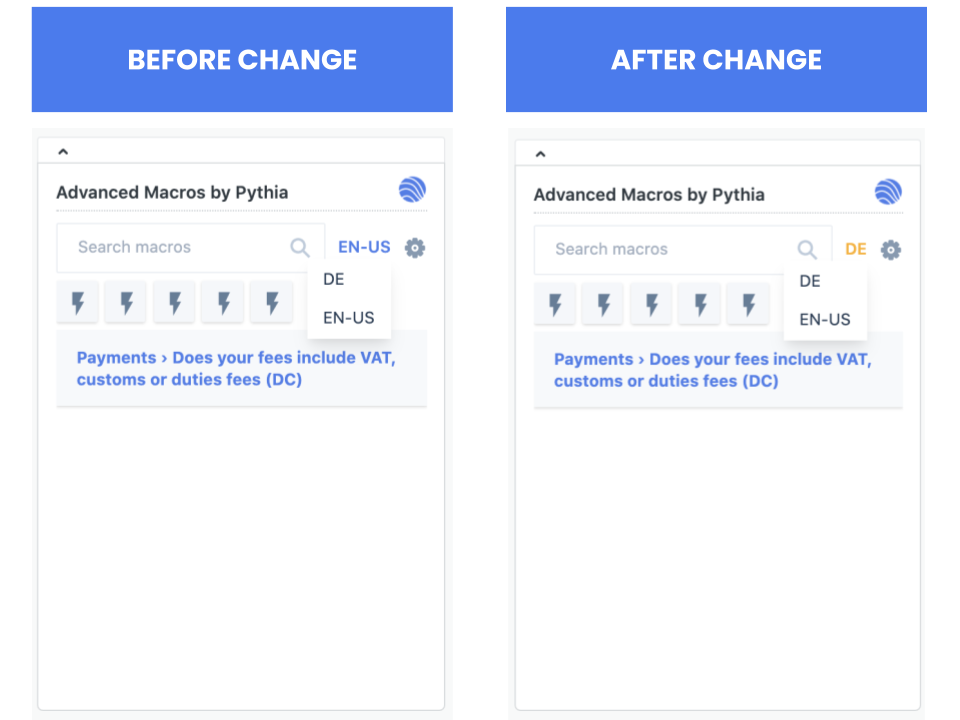 Once changed manually by the agent the language stays fixed until the next manual change
After the language is changed the color of the language name gets orange.