Current Pythia version – 1.8.1.
NEW
Displaying macro in default language option in Advanced Macros app
Now agents can switch to the default language by previewing a macro. This is especially useful for multi-lingual CS teams.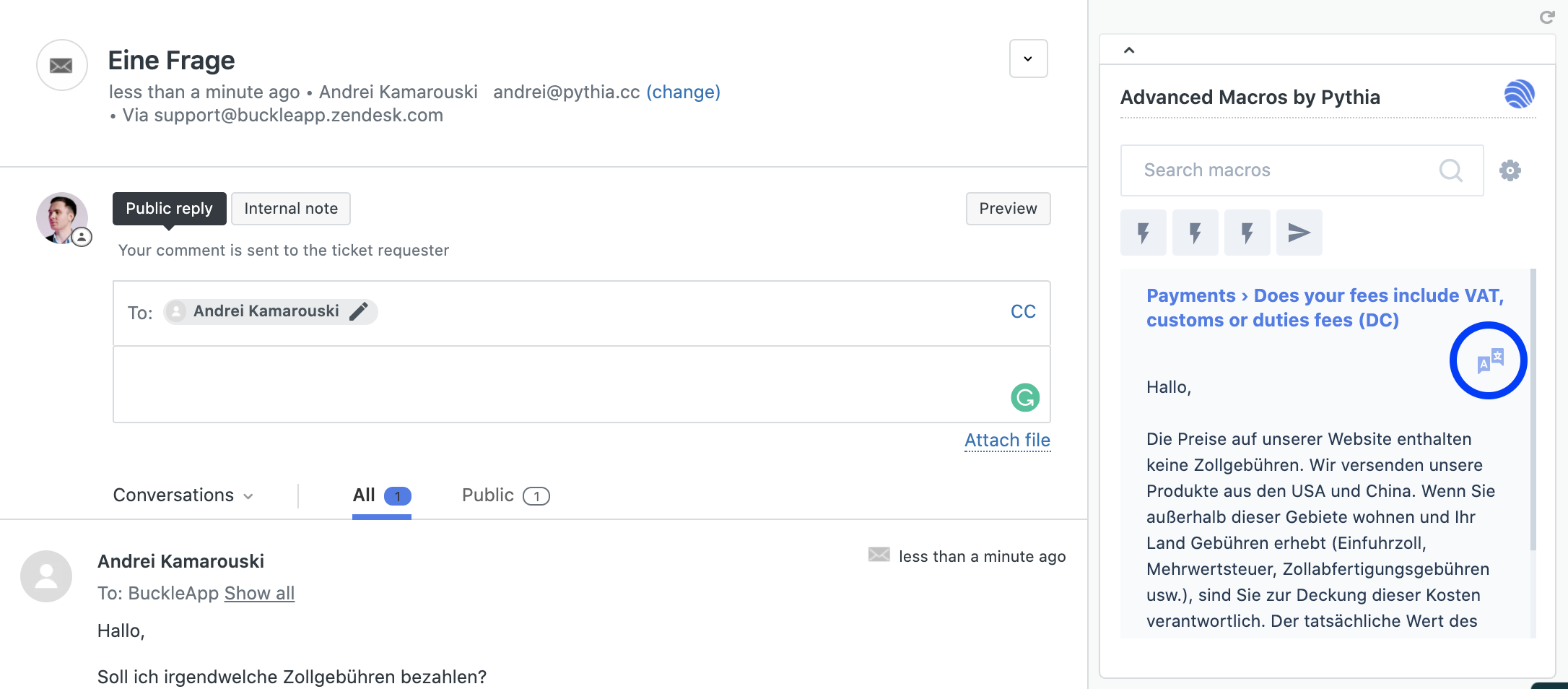 Personal shortcuts support in Advanced Shortcuts app
Now agents can see and use their personal shortcuts in Zendesk Chat. Only shortcuts authors can see and search for those shortcuts.