Along with the macros usage stats, the Pythia app provides you unique reporting for analyzing the performance of the macros in your Zendesk.
The ability of the macro to provide single a extensive reply is measured with One-Touch Rate; the ability to make customers satisfied with reply is measured with a well-known Satisfaction Rate metric.
Macros Performance dashboard includes:
Total macros usage, usage per ticket, and per reply
One-Touch Rate and Satisfaction Rate per macro
Filters by Brands, Forms, Groups, and Agents
Instant macros search by macro title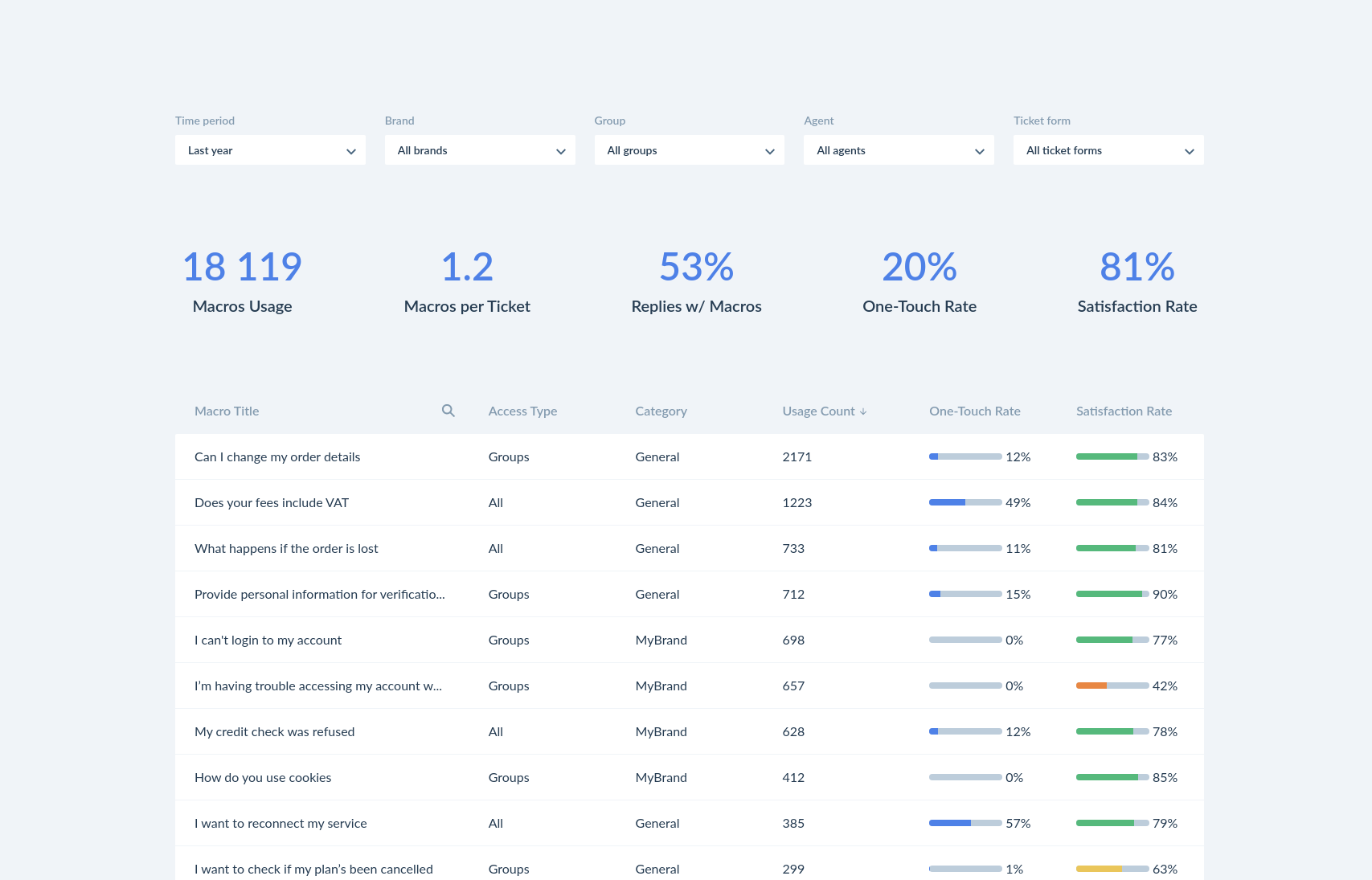 Evaluate the Macros Reporting app with 14 days free trial.