Task
Manage the languages which will be used in Pythia for macros suggestions.
Solution
To set up or add new languages for Pythia in Support go to Settings and select languages in Supported languages section.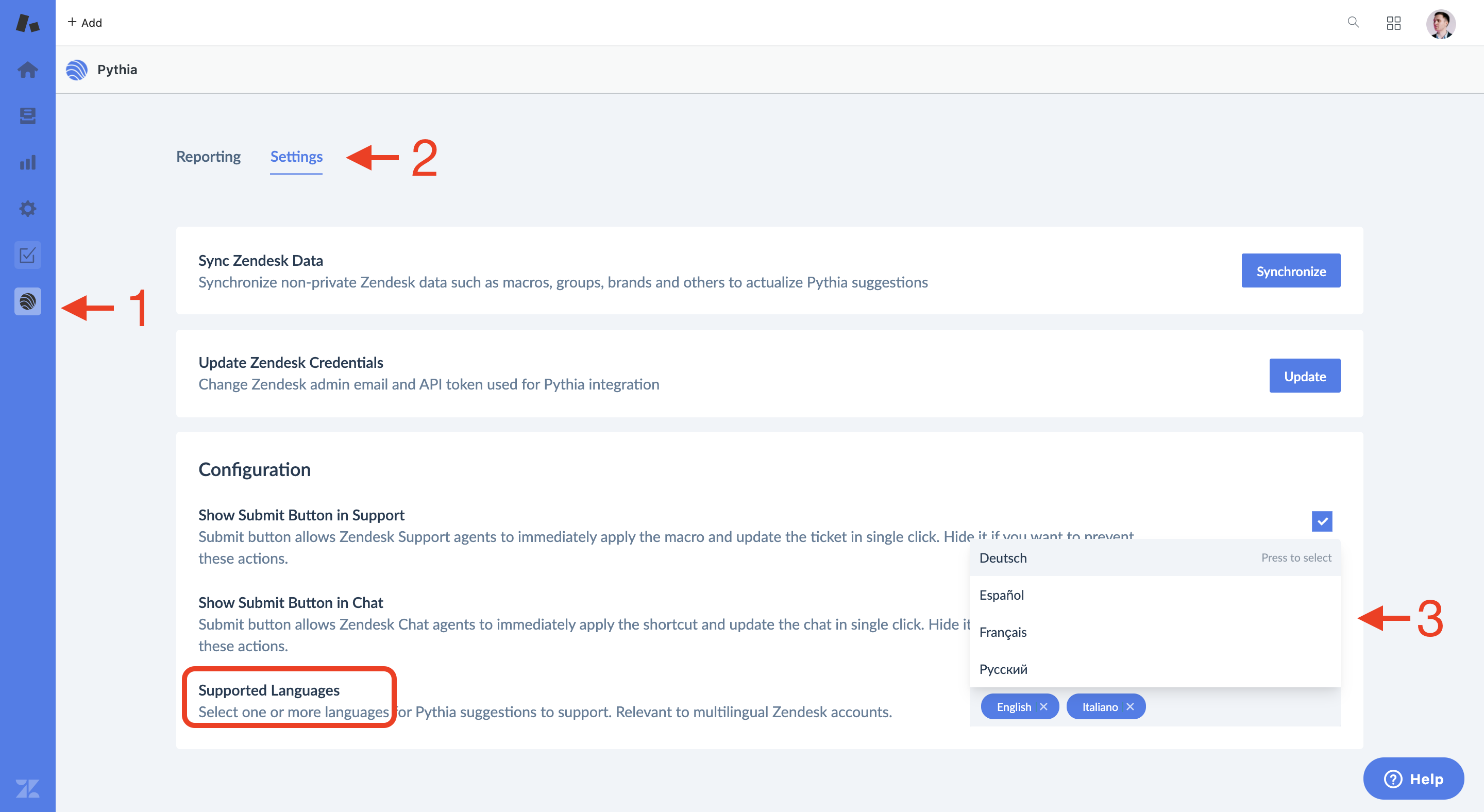 NOTE
This setting manages multiple languages in Pythia app for Zendesk Chat IF you use Dynamic content in your shortcuts replies. In the case of another setup (when Dynamic content is not used in shortcuts) contact us to get the solution (submit a request via Web widget).